Saigon Dental Implant Clinic takes pride in being a specialized dental center for dental implantation and treatment of oral health issues. It is licensed by the Department of Health and boasts a team of top-notch dental professionals and experts in the field of Maxillofacial Dentistry, which is the center's strength.
The dental support team, nurses, and dental assistants are well-trained
In addition to the team of dentists, Saigon Dental Implant Clinic also has a skilled team of dental assistants and support staff, all of whom are extensively trained in nursing and hold certifications in Maxillofacial Dentistry with years of experience assisting in Orthodontics, Implantation, and Minor Oral Surgery. Every month, the dental team and assistants receive continuous training and updates on new specialized methods and techniques, ensuring excellent support during consultations and treatments for complex dental cases.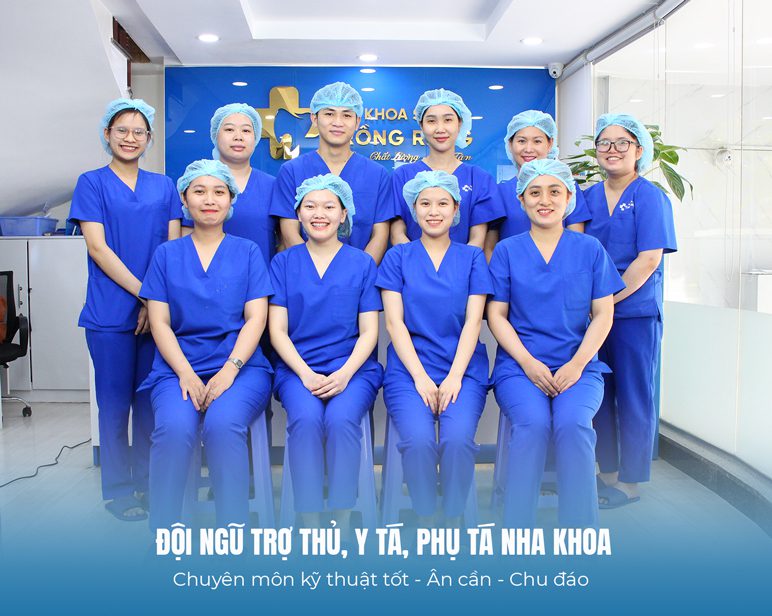 Furthermore, the clinic's services adhere to comprehensive and systematic procedures. Each step and procedure follows treatment principles, ensuring customers' rights and satisfaction when using the services.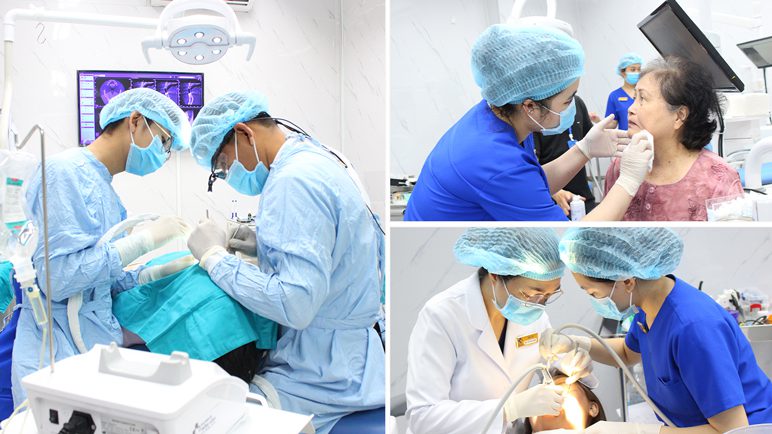 Customers will experience comfort, safety, and swift treatments due to the clinic's modern dental equipment and advanced technology, complying with European standards. The clinic is equipped with the latest Maxillofacial Dentistry treatment systems and a 3D CT Scanner for accurate diagnosis and treatment planning.
The friendly and dedicated reception team is another asset of the clinic
Additionally, Saigon Dental Implant Clinic has a reception team and consultation specialists who are meticulously trained. They demonstrate professionalism, providing warm and courteous reception, offering clear information about dental services and procedures to customers.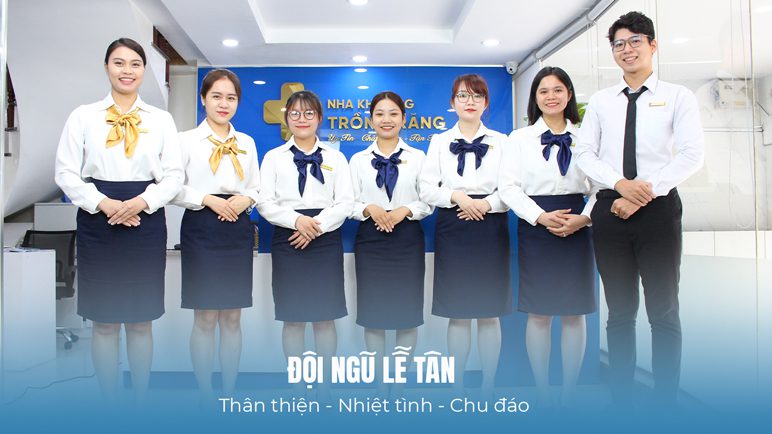 The reception team understands customers' psychology, coordinates appointments, and monitors the dental care progress, ensuring a comfortable and reassuring experience for patients visiting the clinic.
Moreover, the clinic is fully equipped with state-of-the-art dental instruments and machines, adhering to European standards. This includes the latest Maxillofacial Dentistry treatment systems, a 3D CT Scanner for comprehensive diagnosis and treatment planning. Especially for cases involving orthodontics, dental implantation, wisdom teeth extraction, general oral health examinations, the clinic employs monitoring devices, cardiac support, respiratory support, and the use of resuscitation drugs (for treating heart disorders, transfusions, fluid replacement, etc.).
Saigon Dental Implant Clinic gradually affirms its quality, safety, and effectiveness in fulfilling its mission of providing in-depth dental examinations, specialized dental implantation, and comprehensive cosmetic dentistry treatments. The clinic aims to establish itself as a reliable brand for customers seeking dental implantation and in-depth oral health treatments in Ho Chi Minh City.
We believe that the services provided by our center will satisfy our valued customers and partners.