Doctor Mai Van Tin is a passionate and dedicated doctor who has made significant contributions in his role as a volunteer at organizations such as Resurge International and Health Fair. With over 9 years of study, research, and practice in dental pathology, oral surgery, and cosmetic dental restoration, Dr. Mai Van Tin has gained the trust and praise of many satisfied patients for his sustainable and effective treatment outcomes.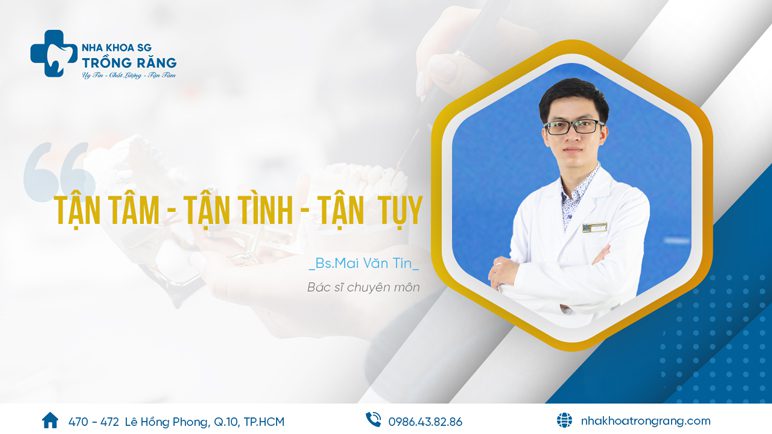 With an unwavering spirit of continuous learning and research, Dr. Mai Van Tin has invested significant time in studying and researching at leading institutions on new dental treatment methods such as minimally invasive orthodontic treatment, maximizing the preservation of the dental root, and more.
Expertise:
Orthodontic treatment
Endodontic treatment
Minor oral surgery: wisdom tooth extraction, impacted tooth extraction, etc.
Removable dentures
Cosmetic porcelain crowns, porcelain bridges
Qualifications:
Doctor of Dental Medicine – University of Medicine and Pharmacy (2019)
Professional certification in specialized dental examination and treatment
Implantology certification – Central Dental Hospital
Memberships:
Volunteer at Resurge International Health Organization (2018)
Volunteer at Health Fair Event (2018)
Motto:
"Wholehearted, compassionate, dedicated" is Dr. Mai Van Tin's working motto. He always strives to give his best for the smiles of each patient who has entrusted their confidence and sought treatment, providing them with a sense of peace and satisfaction with the best possible medical care.